Dental Implant | Permanent Tooth Implant Restoration
Dental Implants in O'Fallon, IL.
Implant restoration is the final process to anchor the articfical tooth onto a dental implant after it has been placed into the jaw and been given time to heal.  Dr. Woody completed a two year Advanced General Dental Residency to learn modern and enhanced techniques to restore dental implants. This includes procedures that maximizes aesthetics when restoring implants that are visible in a patient's smile. 

To learn more detail on the total implant process please call our office today!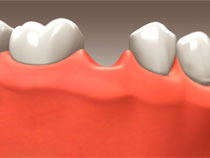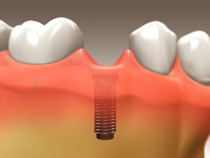 Patient education library includes information on various topics ranging from dental care to oral health problems.
Access Patient Library »
Dr. Woody Soonattrakul 904 Talon Drive O'Fallon, Illinois, 62269, United States (618) 726-2280