Dental Crowns
A dental crown is sometimes referred to as a dental "cap." Dental crowns are usually needed when teeth are weakened and suffering from a large fracture, a crack, or large decay. Usually in these situations the tooth is weakened to the point that it will not hold a filling in place or there is not enough tooth left to even bond a filling into place. A crown will protect and strengthen a tooth and is made of durable natural looking porcelain that is color matched to the patient's surrounding teeth. 

For more information call our office for an appointment today.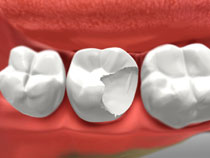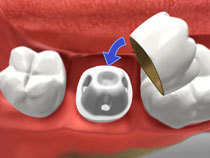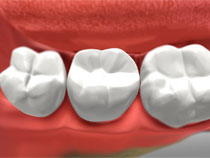 Patient education library includes information on various topics ranging from dental care to oral health problems.
Access Patient Library »
Dr. Woody Soonattrakul 904 Talon Drive O'Fallon, Illinois, 62269, United States (618) 726-2280