Fixed Dental Bridge | O'Fallon, IL
Named for the way they "bridge" the gaps between teeth lost to trauma or decay, bridges restore your smile's health and beauty by placing durable porcelain teeth where your natural teeth are missing. Bridges can replace one or multiple missing teeth by anchoring to the teeth fore and aft of the gap. They will also restore normal function and bite and prevent teeth from moving or drifting. Fixed bridges are bonded into place, which means they are not removable and stay in place. They are custom matched to your existing tooth color to enhance your smile and function.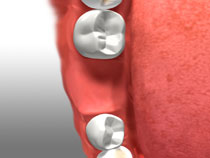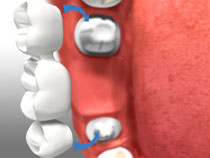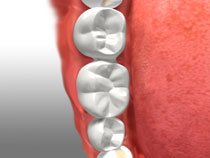 Patient education library includes information on various topics ranging from dental care to oral health problems.
Access Patient Library »
Dr. Woody Soonattrakul 904 Talon Drive O'Fallon, Illinois, 62269, United States (618) 726-2280